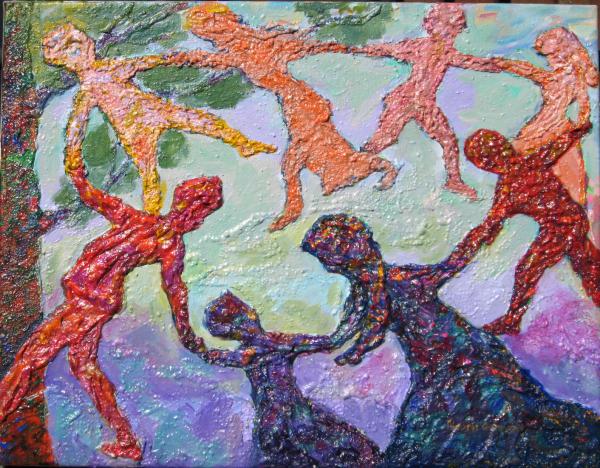 Spent 2 days this week supporting case managers working in disability services, some in very underpriveleged areas of Sydney and all at the pointy end of difficulty...clients with severe developmental delay living with struggling families coping with poverty, psychosis, violence, drug addiction, trauma histories, etc...been brought in by two senior managers who really want to try and change things for the front-line staff they are responsible for and for these families in distress...
The aim of the consultations we did with these clinicians is to build hope, help them look for opening of hope where changes can be made, supporting them to believe in their own ability to be agents of change...
This is work that really focuses the mind about the Ethics of Research...what kind of research should be done in these settings? Can research actually make a difference?
Lots of ideas came from reflecting on these meetings with these great senior managers and case managers, people who really want to make a difference...
Narrative Analysis
: can researching the narratives of these clients and families, building up a story, documenting it, co-researching it with family members serve to bring together the multitude of service staff trying to help? What kind of narratives would inspire help that builds self-determination? Can stories of success be circulated in the community ? would that help?
Community-Based Participatory Action?:
is there a way to join with families to help them build innovative services, culturally appropriate services? One's that build autonomy and dignity? How can government services best adapt to help them given limited funding? Will improvements ever really work if they dont come from the community themselves? Are their novel ways of providing services that are community driven?How do we get government services to think like this? Can big organisations like this be gradually transformed? Can it be done without jargon and propoganda and be organic rather than managed?
How do you break cycles of trauma to help clients with disability have a better life? Do case managers need to be trained more formally in family sensitive practice? Would a Narrative or Delphi Study which captured positive experiences of case managers in this regard help? Who are natural leaders in case management in communities? So many questions?
I wonder if a meeting of senior managers, including those higher up to discuss this type of innovation would help....would they get behind these kinds of projects, especially if they were externally funded by research grants?